Cosmian Data Anonymization
Extract the full value of sensitive data with zero liability.
With Cosmian Data Anonymization, unlock new opportunities and empower your business decisions while safeguarding privacy.
Cosmian offers a comprehensive data anonymization solution designed to ensure you can safely mine partners' and other business units' sensitive data without risk.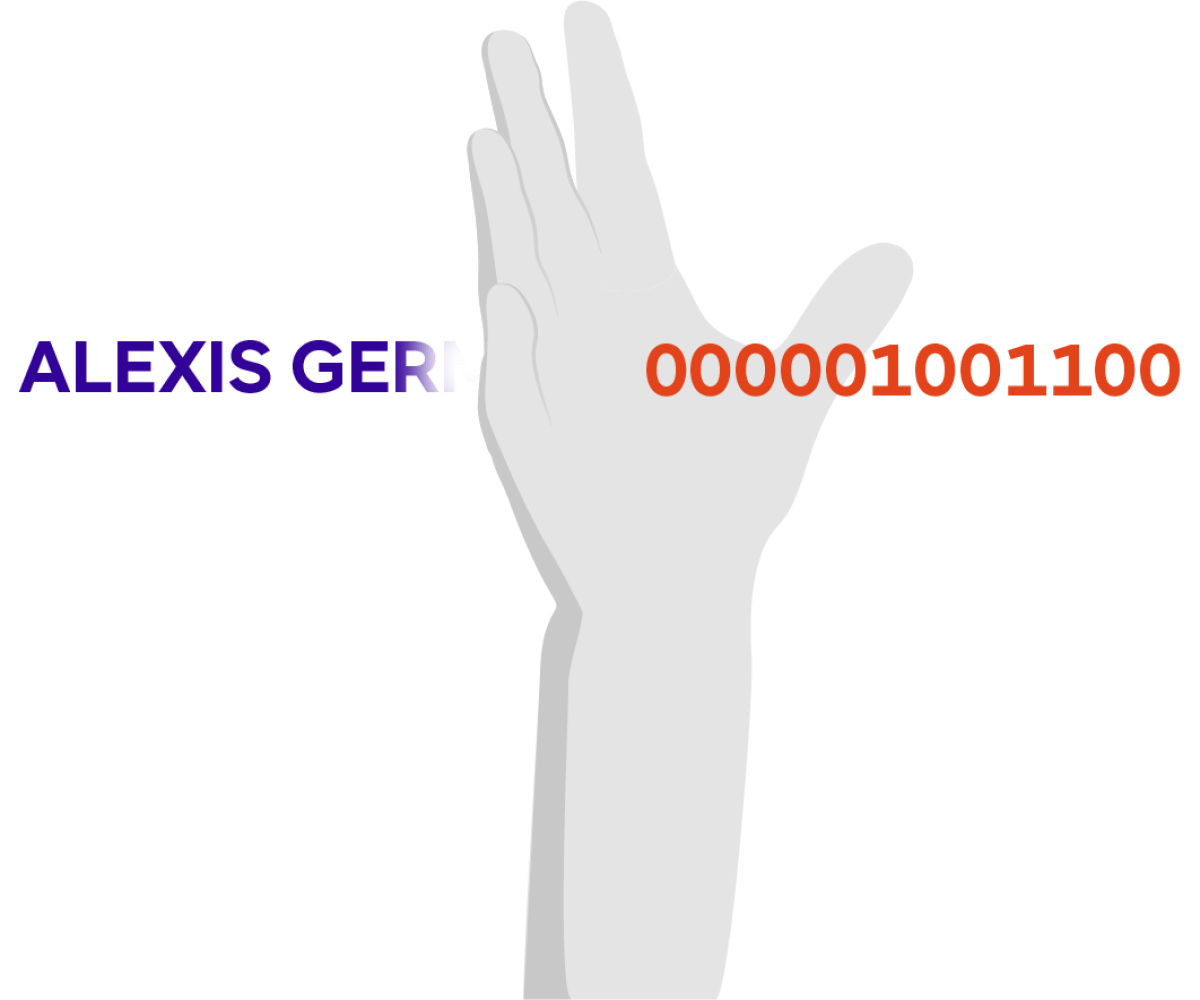 Be smarter than your competition
with Cosmian Data Anonymization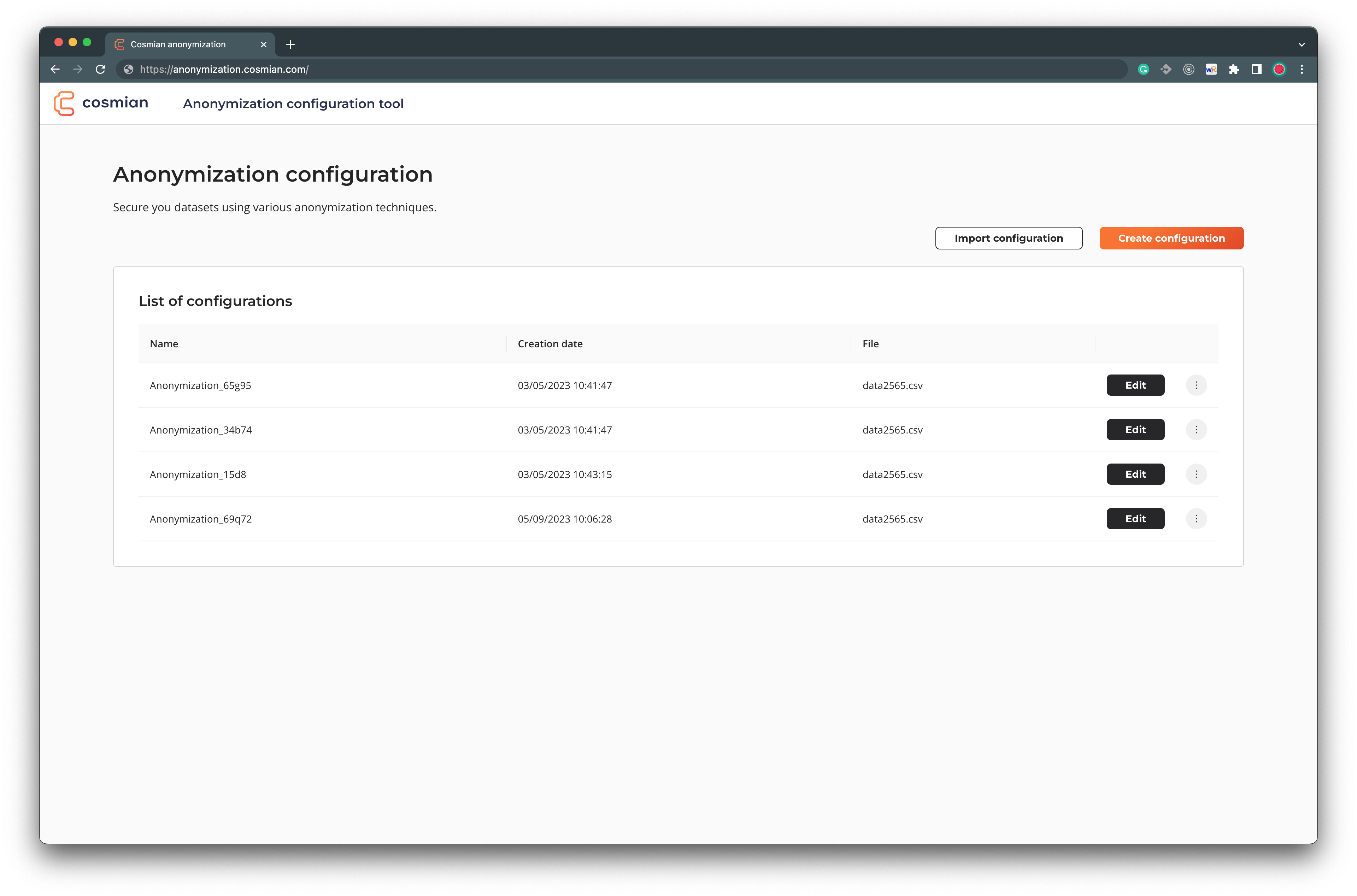 Unlocking data value,
safeguarding privacy.
Empower your business with informed decisions and new business opportunities by anonymizing sensitive information with the most recent algorithms on the market.
Cosmian cutting-edge data anonymization techniques provide a robust solution engineered by cryptographic experts.
An incredibly complete
data-anonymization tool
Cosmian has developed an incredibly complete data anonymization tool that utilizes cutting-edge techniques: Tokenization, Masking, Aggregation, Perturbation, Pseudonymization, and encryption – including Cosmian Covercrypt.
Cosmian Data anonymization is available as a SaaS, in your Cloud ecosystem, or on-premises.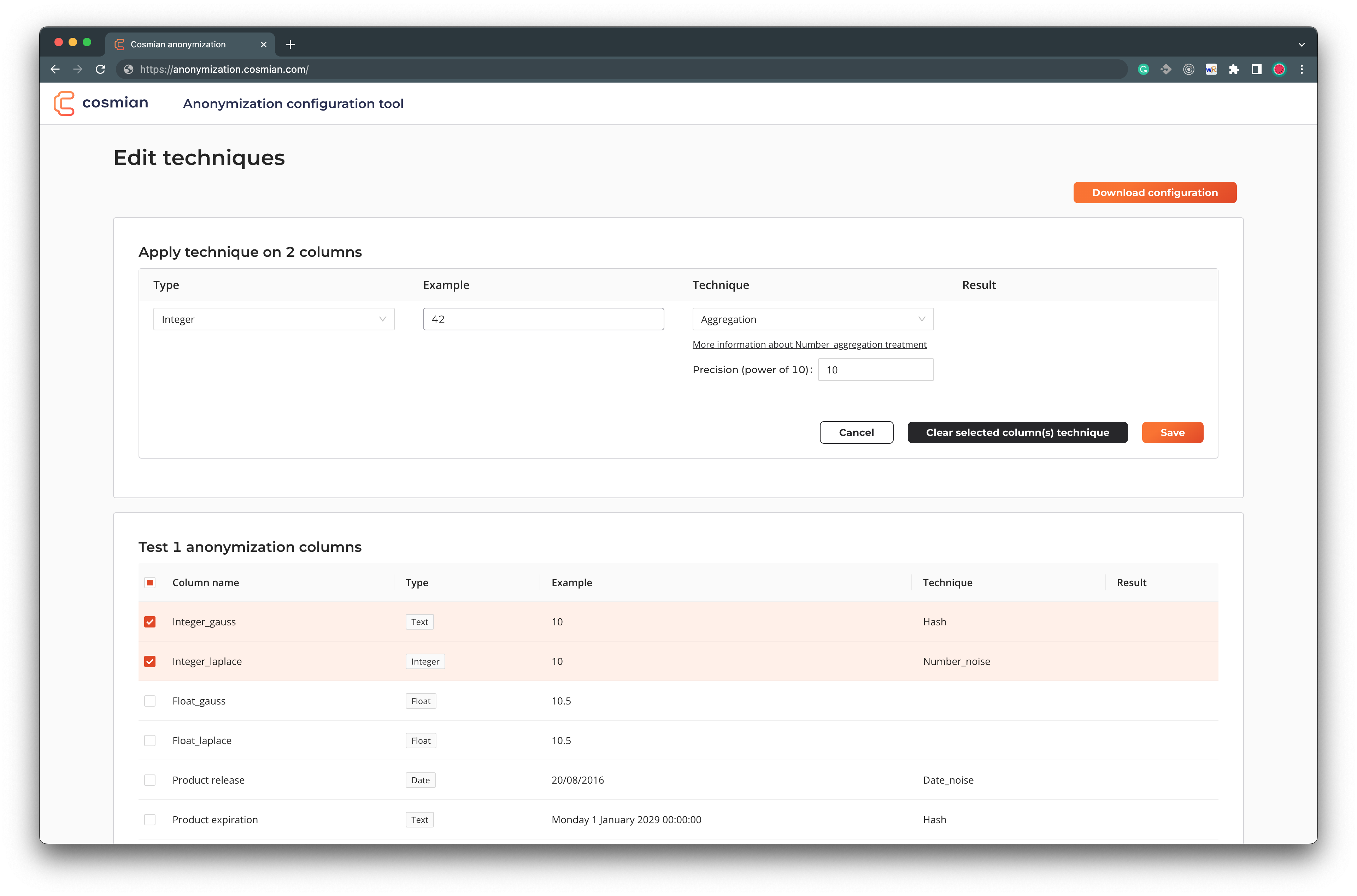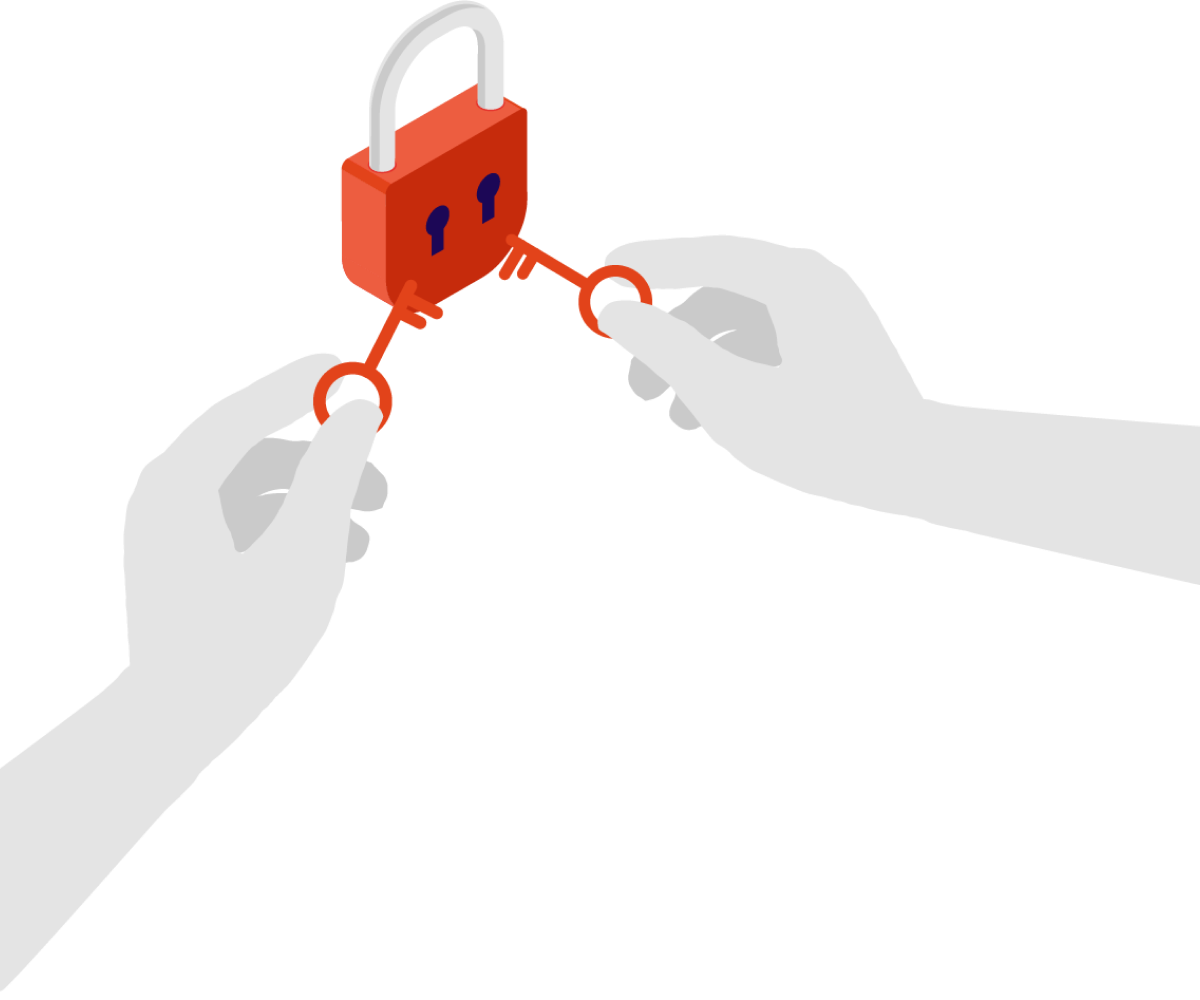 Maximum confidentiality
with secure enclaves.
The Cosmian platform can be seamlessly deployed on secure enclaves, providing an added layer of protection by isolating and encrypting both the code and data. This advanced safety measure utilizes the cutting-edge technology of Intel-SGX/TDX and AMD SEV-SNP.
Experience unparalleled data anonymization capabilities with Cosmian
Work on verifiable anonymized data with

Code Fingerprinting
With Cosmian Code Fingerprinting, you can ensure the anonymization process has been executed with the proper parameters, fostering an environment of trust and security for all parties involved.
Future-proof data anonymization with

post-quantic Covercrypt
With Cosmian Covercrypt, protect the privacy and integrity of your data for the coming century with our post-quantum-resistant algorithm.
It is essential in the new era where quantum computers will become accessible to various entities, some of whom may pose a threat.
Rich anonymization granularity with

data quality preservation
Our data anonymization techniques go beyond privacy protection, focusing on statistical preservation and fine-grained granularity. Through advanced algorithms, we maintain the integrity of data distributions, ensuring meaningful analysis and accurate decision-making.
Seamless deployments across all your environments
Cosmian data anonymization solution can be used as a SaaS, deployed on-premises, and in your cloud computing environments, whether multi-tenant or single-tenant. We offer adaptable support and training to ensure successful integration that meets your unique needs.
Confidently transform with custom training & expert Support
Cosmian guarantees success by providing custom training, expert support, and seamless installations. Confidently navigate the transformation, unlock data's full potential, and succeed in your organization's challenges.
Peace of mind with Cosmian's auditable, open-sourced tech
Zero-trust needs transparency and accountability, so we have made our code Open-Source. It allows anyone interested or concerned to inspect and verify our code for themselves.
Access now to high-value data with zero liability:
book a 30-minute demo with our experts.
Our latest news, updates, topics of interest, food for thoughts.
Blog / SecurityWhy Ubiquitous Encryption is key to cloud security.ShareCosmian • March 28, 2023Table of ContentsTopCloud Act: a sword of Damocles hanging over data confidentiality.Tools adapted to modern...